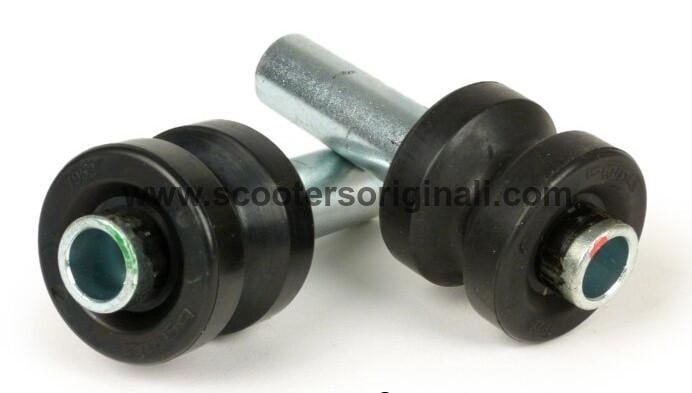 Vespa Reinforced Silent Block - Vespa T5 - PX200 - Rally200 (VSE1T) - BGM-PRO
V-BGM7952  
Piaggio #    
Vespa Reinforced Silent Block - Vespa PX200 - Rally200 (VSE1T) (2nd series) - BGM-PRO  
Reinforced BGM PRO silent block set.  

The silent blocks are the engine mounts of your Vespa. They are an essential part of the suspension of your scooter. The reinforced bgm engine mounts give much better and direct handling without loosening on comfort and they are cutting down vibrations.  

Cornering grip, vibration dampening, drag and shear forces they all need to be handled by the Silentblocks. The bgm ones are the right choice for better road handling, improved cornering and a safer ride and all this without cutting corners on the so important vibration dampening.  

Upshot: Vital part of a perfect suspension!  

Vespa


200 P E (VSX1T - -1980)
200 PX E (VSX1T - 1981-83)
200 PX E FL (VSX1T - 1984-97)
200 PX E FL (ZAPM18 - 1998-)
200 Rally (VSE1T - Ducati)  
V-BGM7952
---
Share this Product
---
More from this collection